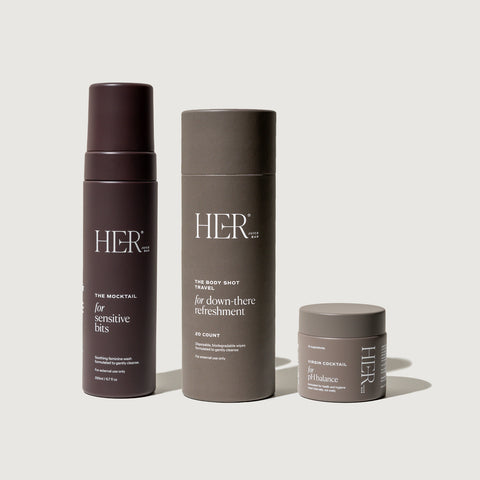 Essentials Kit
Hygiene, comfort, and overall vaginal health
Show more
Experience a new level of intimate self-care and well-being with our curated Essentials Kit. This comprehensive bundle combines three vital products that harmoniously cater to your intimate hygiene, comfort, and overall vaginal health.
DETAILS & INGREDIENTS
HOW TO USE
FAQs
⚠ Embracing Change: We're transitioning to our new packaging! Please note, orders may still arrive in our original packaging until stocks last. Same trusted formula inside, just a fresh new look coming your way soon!