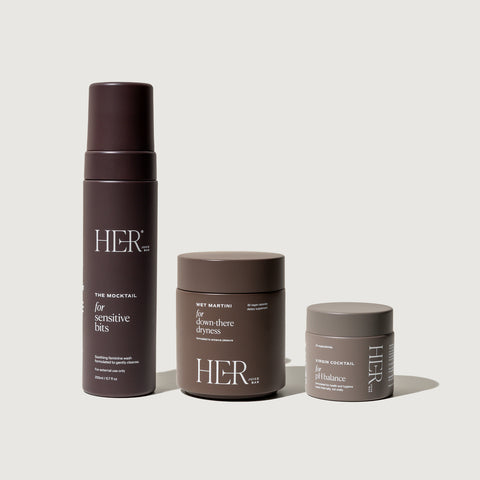 Happy Hour Mixer
Feel fresh, confident, and balanced
Show more
Experience a new level of self-care and feminine wellness with our carefully curated Happy Hour Mixer bundle, designed to empower and support your intimate health. This comprehensive bundle combines three essential products that work harmoniously to keep you feeling fresh, confident, and balanced.
DETAILS & INGREDIENTS
HOW TO USE
FAQs
⚠ Embracing Change: We're transitioning to our new packaging! Please note, orders may still arrive in our original packaging until stocks last. Same trusted formula inside, just a fresh new look coming your way soon!